Over 10,000 customers. love the durability of DuPont bristles.
---
750+ Reviews
3 interchangeable heads medium hard Black
High quality from DuPont™
Gentle cleaning due to rounded bristles
High-deep relief for effective interdental cleaning
3 interchangeable heads medium hard Black
Included in the delivery
3x replacement brush heads of hardness "medium hard" with bristles from DuPont. Fits mate sonic toothbrushes.
Info about the saver subscription
What is the mate savings subscription and what do I need it for?
By taking out a savings subscription, you will receive your mate exchange heads at the selected delivery frequency. You no longer have to order manually. You choose the rhythm yourself.
The subscription makes your life easier. :) For example, you no longer have to remember to change your toothbrush regularly or to order new toothbrushes. They simply come in the selected delivery rhythm conveniently to your home.
Can I save money by subscribing?
We honor your loyalty! If you choose a subscription model at mate, you save money compared to a single order.
Is there a minimum subscription period and how can I manage or cancel my subscription?
Free & fast shipping
from 100 EUR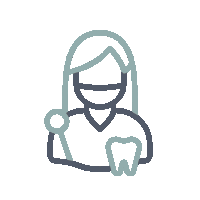 Recommended by experts
Dentists and dental hygienists love sonic toothbrushes
Test risk free for 30 days
Money back guarantee
Personal service
individual and fast
Hard or soft?
The key question with the bristles: Do you like it hard or soft? It doesn't matter to us. We know how individual brushing is. Each of us has different preferences. That's why the mate sonic toothbrush is available with medium-hard and very soft bristles (in cooperation with nano. The toothbrush.).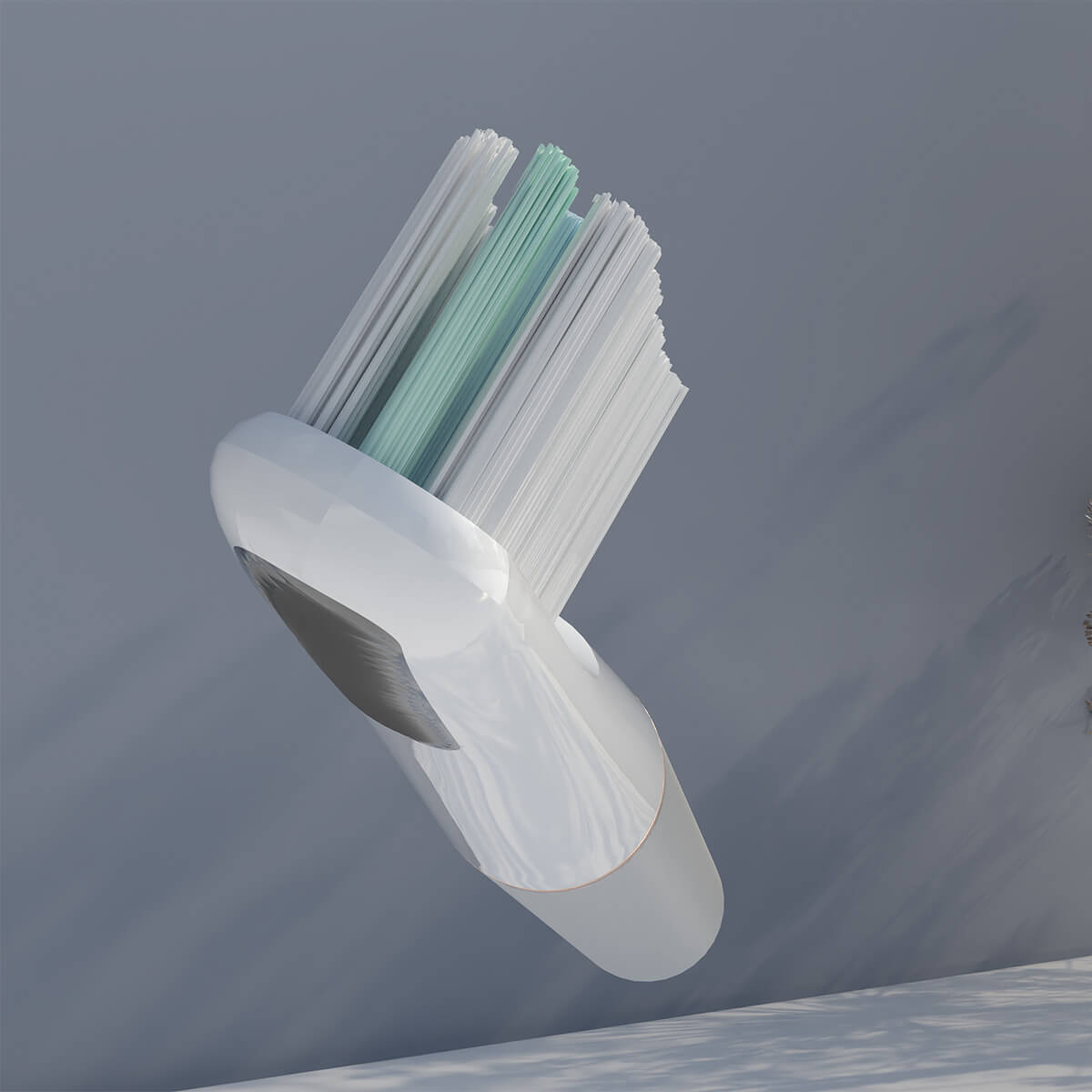 Resistance
The bristles of your toothbrush often wear out quickly. They become dull and collect bacteria. That's why we attach great importance to the quality of our bristles. Every mate sonic toothbrush is equipped with rounded premium bristles from the renowned manufacturer DuPont™. For a long bristle life.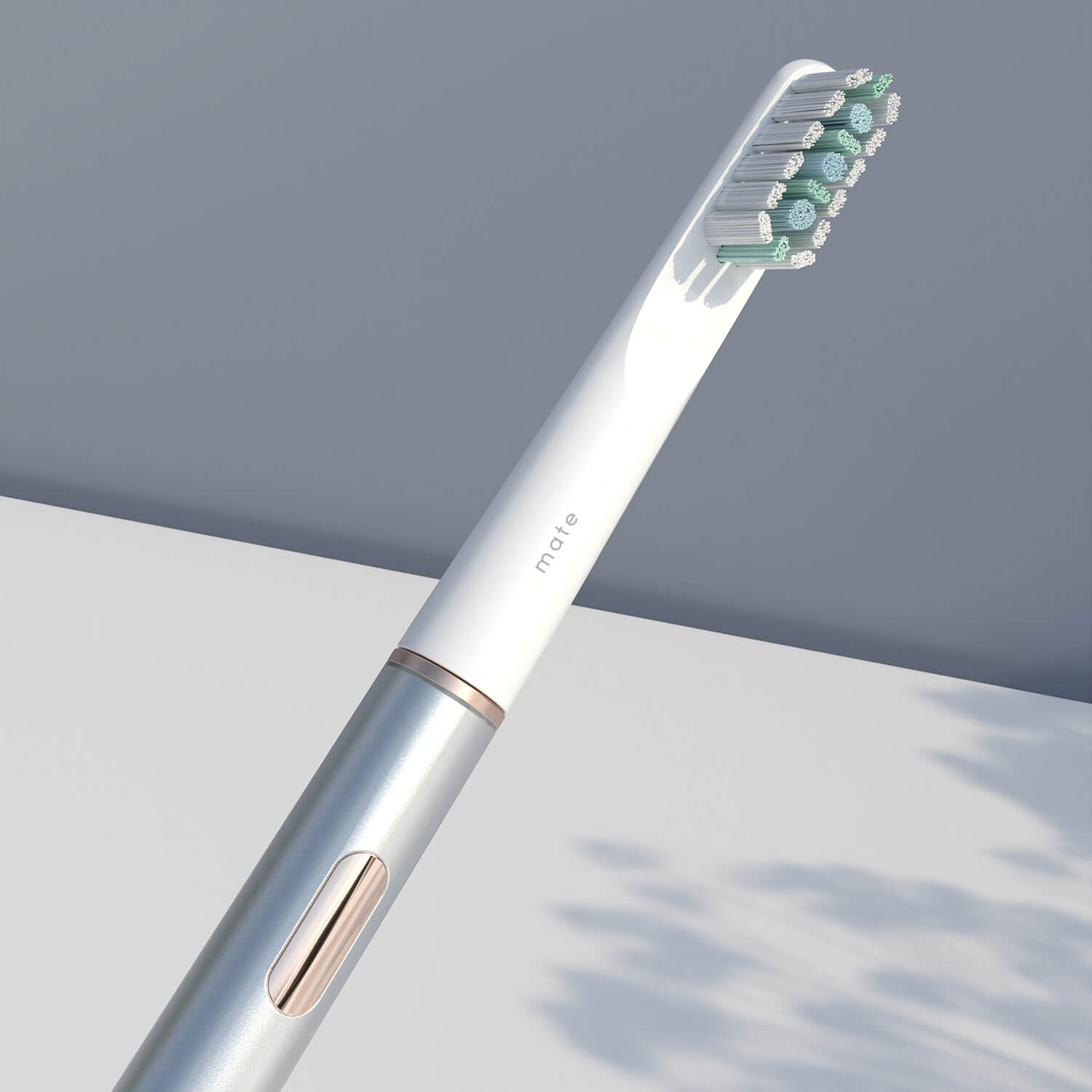 Fresh brush by subscription
With the exchange head subscription, you never have to think about changing your brushes in time again. Dentists recommend changing the brush every two to three months. This is because bacteria collect between the bristles over time and the bristles become blunt. It is therefore important to replace the exchange head regularly.