mate Care & Repair
Your toothbrush forever
How cool would it be if your sonic toothbrush had a lifetime warranty?
Howsustainable would it be if defective toothbrushes were repaired instead of being thrown away?
How perfect would it be if you could get a direct answer to every question from customer service?
We've done all that with mate Repair & Care.
Free exchange
Directly a new toothbrush
If your toothbrush is defective, we will send you a new one immediately. After you receive it, you can return your defective one to us.
Repairs
Your contribution to environmental protection
Instead of simply throwing your broken toothbrush in the landfill, we repair it if possible. For us, the circular economy is an important pillar for more sustainability.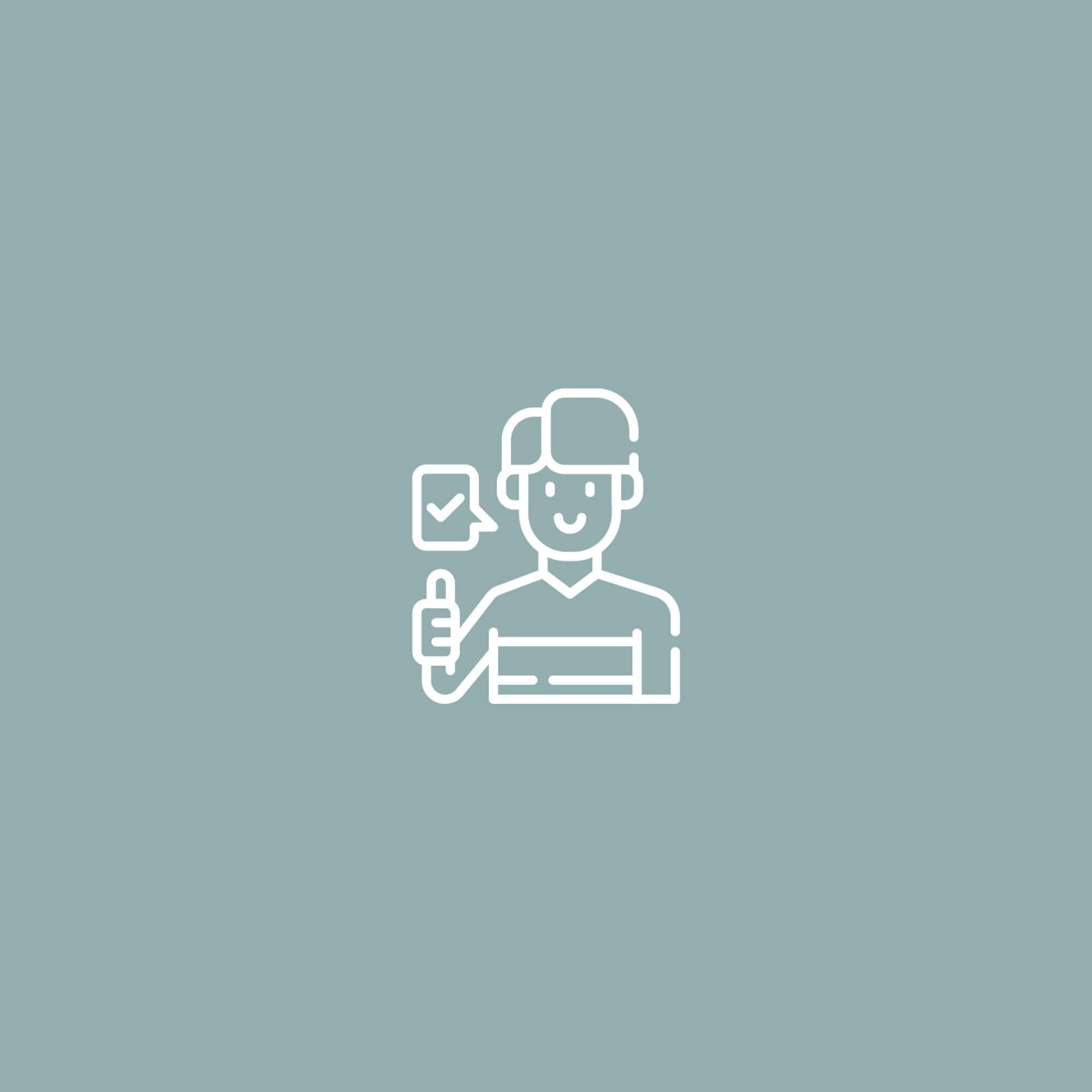 Prio customer service
Your request. Processed in minutes.
If you ever have a question, you will receive priority customer support from us. We will answer you within one business day.
New batteries
Full battery power. Forever.
With the mate, you can clean for up to 8 weeks without recharging. But every battery wears out over time. With mate Care & Repair you always clean with full power.
Overview
Your subscription. Your control.
Cancelable at any time
Accidental damage included
No more research for new toothbrushes
Frequently asked questions
How much does the mate Care & Repair subscription cost?
You get full protection for your sonic toothbrush for EUR 4.90 per month.
What is the minimum contract period?
The minimum contract period is one month.
When can I cancel?
You can cancel your subscription at any time. The cancellation takes place at the end of the current contract month.
Can I take out the "mate Care & Repair" subscription at a later date?
The "mate Care & Repair" product is a subscription that can only be purchased together with a mate sonic toothbrush. A subsequent purchase is not possible.
Do I really always get a new toothbrush when I want?
Almost. You will always receive a new toothbrush if it is defective. To avoid misuse, you are entitled to two changes per year.
My question is not answered here...